Our unique experience across Brand Positioning, digital Marketing and agile Change Management will enable you to address your key challenges to transform your growth strategy. Too much focus on Technology will not deliver the wins but combining that with the deep knowledge of your customer's journey and the alignment of your employee's experience with your digital transformation journey will ensure success.
We can help you in your efforts to drive a successful transformation by linking customer experience, employee experience and your company's go-to-market strategy. Click on each of the 3 triangle segments to find out more!
We develop transformational change concepts for your brand that are build on the following 3 pillars and key success factors: 
Employee Experience
Employee Engagement
& Communications
Mentoring & Coaching based
on Motivation Factor
Cultural Change Management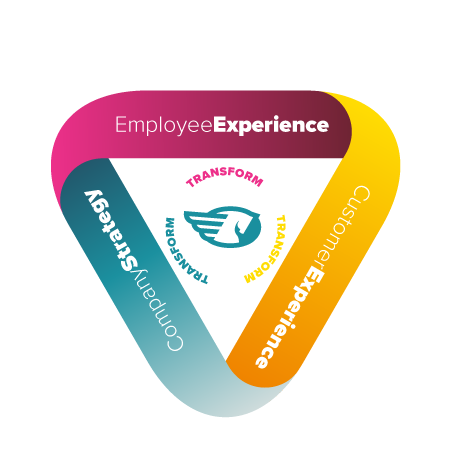 The How - ZELOCIN ™ Marketing Clinic
4 steps to success – Our team will work with you to define your transformation goals and develop an agile growth roadmap to provide a change journey for your business. We will work with you to identify innovative solutions, key areas for improvement, build plans to close gaps and provide lean optimization opportunities.  Bringing the 3 pillars of Employee Experience, Customer Experience and Company Strategy into alignment will enable you to achieve your growth goals and potential. A customer centric KPI dashboard will provide you with the right measures of success and insights for continuous improvements.

Click on each of the 4 steps of the ZELOCIN ™ Marketing Clinic to learn more.